MEBA DG-1100 STRUCTURAL SAW
This high tech saw compliments are newest & most advanced CNCPeddinghaus drill line (pcd-1100c advantage 2)
Boasting a 40" x 18" window, 60 degree miters in both directions & tolerances of 1/32"- 1/16"
Accompanied with a 2" blade & mist coolant system it is clean & swift workhorse.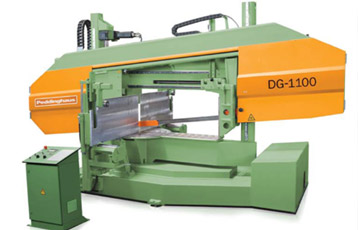 SPARTAN PA10 BAND SAW
If you have large quantity of parts and pieces this is the saw you need.
This machine offers us self indexing capabilities. What does that mean? Set a length and load material and walk away. The spartan will advance, measure, & cut all material within a window of 8" x 12"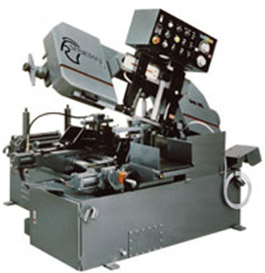 DAITO ST6090 STRUCTURAL SAW
SPECS: 45" X 25" CUTTING CAPACITY

 This giant structural saw supports are pcd-1100b beam line.
 CNC measuring of all cutting ensures a cut with 1/32" – 1/16" accuracy.
 This saw also gives us a great ability to bundle cut large members for fast and efficient production.